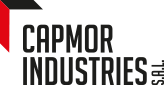 Capmor Industries is a prime trading, manufacturing, assembling, and installation services company in Lebanon, the Middle East, and the Gulf region. The Company provides assembly and engineered solutions, covering a broad spectrum of electronic, electrical, electromechanical, mechanical, energy (solar, photovoltaic), and telecommunications products.
Capmor Industries continuously strives to meet or exceed the highest product quality standards in the industry. From low-volume and high-mix assemblies to high-volume production, the Company is able to achieve the lowest possible costs while maintaining its thorough inspection standards and testing procedures.
Capmor Industries is a turnkey partner for water, oil, gas, power, and communications applications.
EXCEEDING INDUSTRY QUALITY STANDARDS
[object Object]